EDIT MAIN
Principal's Page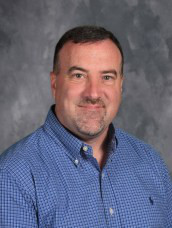 Welcome to Smithton Middle School! My name is Brandon Wallace and I am excited to be the grades 5-8 principal. Here at Smithton Middle School we strive for excellence in everything we do. When you walk our hallways you will find a positive atmosphere supported by a group of strong student leaders and professional instructors. Let me take this time to tell you a little about myself.
I am married to my best friend Heather who is a middle school counselor in the Knob Noster R-8 School District. We are both proud parents of two wonderful children, Noah and Emma.
I am currently the middle school principal. We are officially designated by the Department of Elementary and Secondary Education middle school (Grades 5-8). Education is my second career but I cannot think of anything else I would want to do. I get the opportunity to work with students, parents, and teachers who want our school to be the best in the state of Missouri. I began my administrative career as a high school principal in Windsor R-1 school district. I enjoyed working with a wide range of grade levels but always knew the middle school is where I wanted to be. I was lucky enough to interview, and be hired, within the Smithton R-6 School District as an assistant principal emphasizing on the middle school grade levels. I instantly found a home here and cannot see myself at any other school district. I enjoy the feeling of a small school, the closeness of the community, and family-like atmosphere among the staff of the district. My goals are to continue the educational excellence of the district, help develop a strong and challenging curriculum, and develop a social atmosphere which allows every student to feel safe and valued.