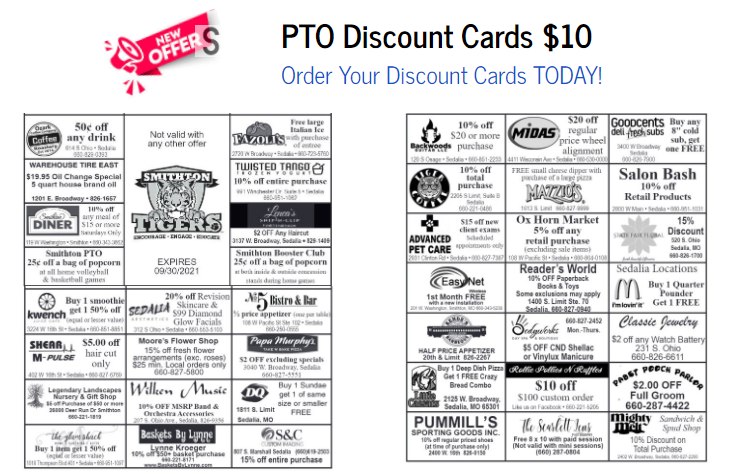 PTO Discount Cards ON SALE NOW!
Tara Wirt
Friday, September 11, 2020
The PTO is very excited to introduce you to our NEW 20/21 Discount Card. This year's card has 41 offers-that's five more than last year! Lots of your favorites are continuing their support of our students AND we have TEN completely NEW offers. All will save you lots of $$$$ over the ENTIRE YEAR the card is valid.
Buy 10, Get 1 FREE OR earn a $5 Walmart Gift Card!