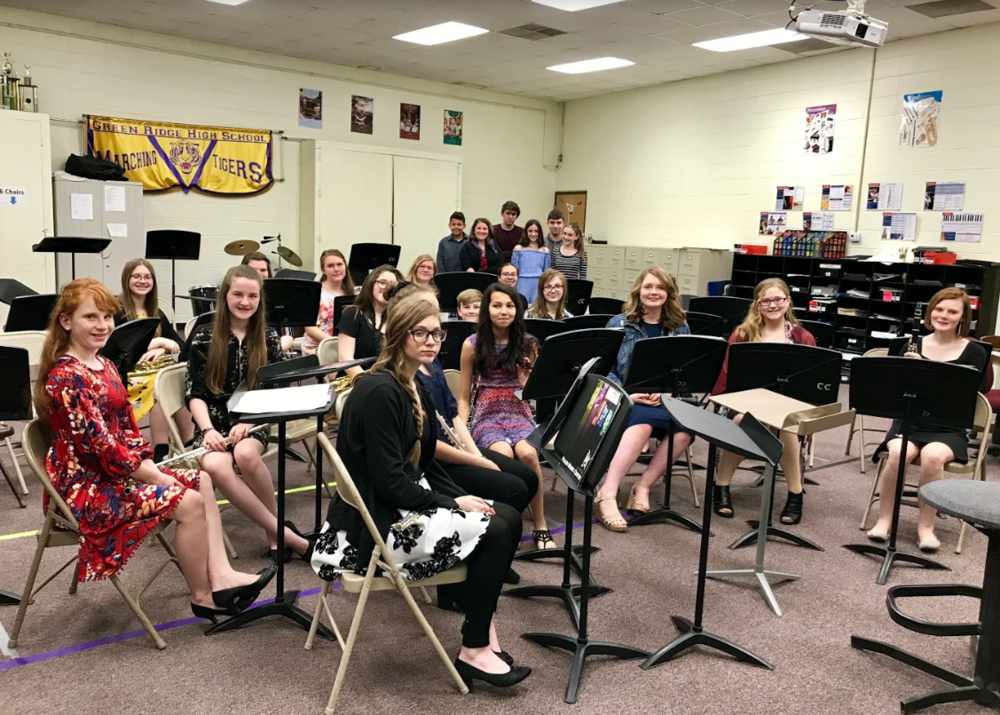 Middle School Conference Music Contest
Lyla Bybee and Juss Doyle
Thursday, April 18, 2019
Smithton Middle School Band performed at the Conference Music Contest and received several great ratings!
Earning a rating of Outstanding
Flute solo: Eleanor Holiway
Earning a rating of Exemplary
Smithton 6th grade

Flute solo: Lily Stevens

Trumpet solo: Conner Petersen

Mixed Trio: Eleanor Holiway, Lily Stevens, & Conner Petersen

Smithton Junior High Band

Flute solo: Anya Chernioglo

Flute solo: Mariska Miller

Oboe solo: Cailey Cooke

Clarinet solo: Lillian May

Violin solo: Murray Page

Woodwind Trio: Anya Chernioglo, Cailey Cooke, & Lillian May

Percussion Trio: Murray Page, Lance Selvey, & Sam Bray

Mixed ensemble: Madison Lemens, Katie Staus, Delaney Lemens, Faithlynn Parks, & Trinity Rohr
Congratulations to all the students who participated! You all did great!