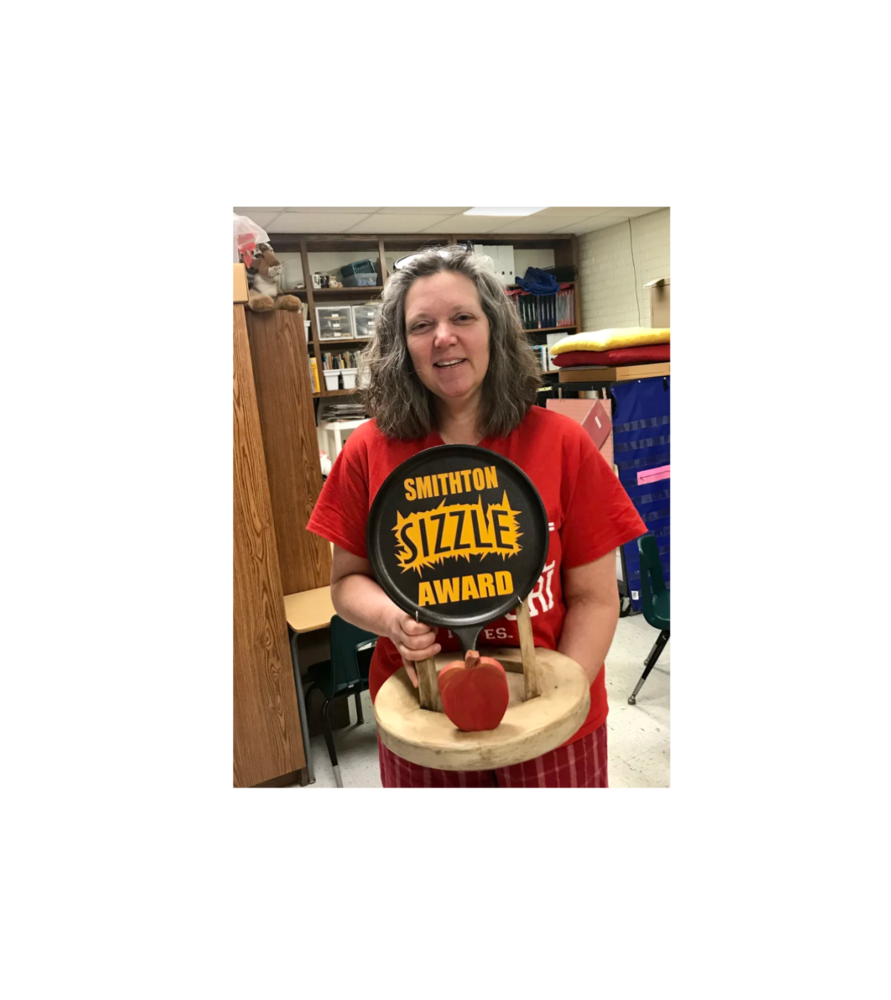 Mrs. DeHaven Wins the Sizzle Award
Juss Doyle and Lyla Bybee
Thursday, April 11, 2019
The winner of the April 2019 Smithton Sizzle Award goes to Mrs. DeHaven! Mrs. DeHaven wins this award for exhibiting:
Collaboration: Mrs. DeHaven is such a vital asset of our school for so many reasons. One is her work with all the organizations through PTO. She goes to great links to make everyone else's experiences as smooth as possible.

Accountability: Mrs. DeHaven holds herself accountable to her students by working hard to provide them with the best education possible. .

Respect: Mrs. DeHaven treats everyone with respect. She is one of the most respectful and kind people one could ever hope to meet.
Thank you, Mrs. DeHaven for your Collaboration, Accountability, and Respect! We all greatly appreciate you and your hard work!